NYTimes Collections
Redesigning the section pages of The New York Times and rethinking how editors organize their coverage.
After our redesign of The New York Times's website, which focused on the story experience, the Web Products group looked at our section fronts, which had not seen a significant update since their launch in 2007's redesign, and had not been reconsidered in more than 15 years.
As a member of the News Platforms team, my role was to advocate for editors and producers in the newsroom as we came up with a way to rethink the look and feel of these pages. Specifically, that meant more than a visual refresh. As part of a cross-functional team that included product, design, and technology, we decided on a larger rethink of how we collect, organize, and present groups of stories to readers.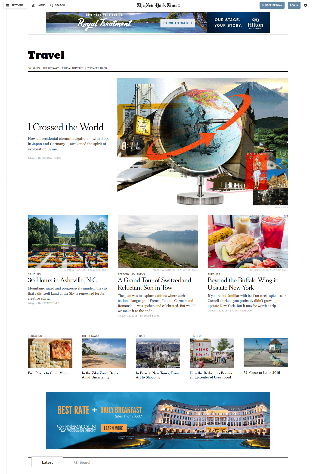 The project, internally called collections, is grounded in the way the newsroom thinks about storytelling and threading ideas together. We developed an expanded taxonomy to include ways of organizing that were previously one-off pages or hacks, formalizing a consistent method of tagging for editors and producers.
This new system of tagging required updates to our content management system. I came up with a design and experience for our users to manage these collections, trained editors in using the system, and coordinated the rollout of these pages as departments moved their old section fronts to collections. We also helped create new landing pages for events like awards season.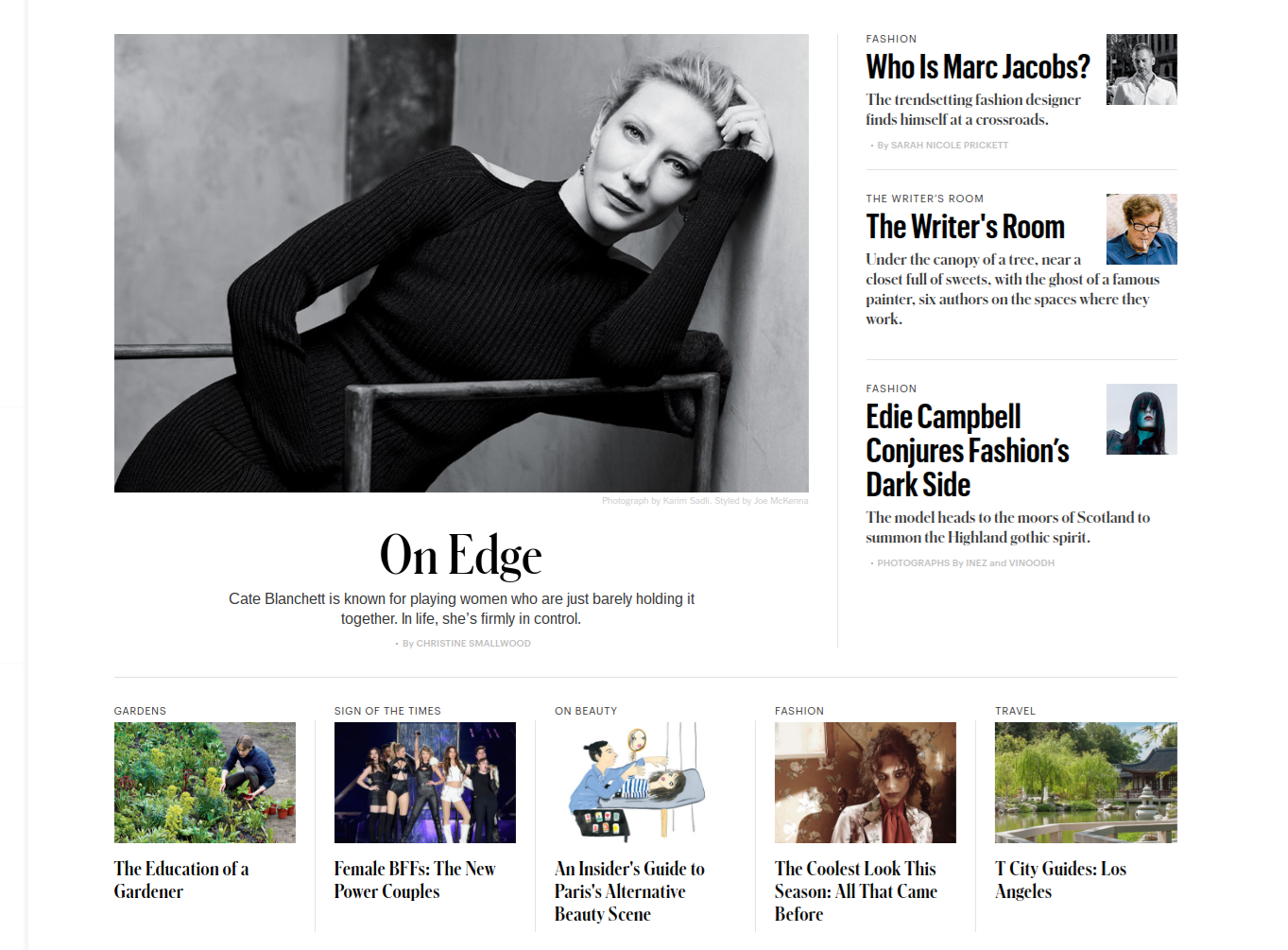 The new system helped move T Magazine off a standalone WordPress site into the main Times CMS, a tremendous relaunch that modernized their workflow and provided better recirculation to their stories.
The new collections pages have an adaptive type of responsive behavior to different viewports, meaning we could get rid of our mobile section pages as well.