Step Zero
My graduate thesis, focused on developing a product powered web service to improve home cooks' relationship to recipes.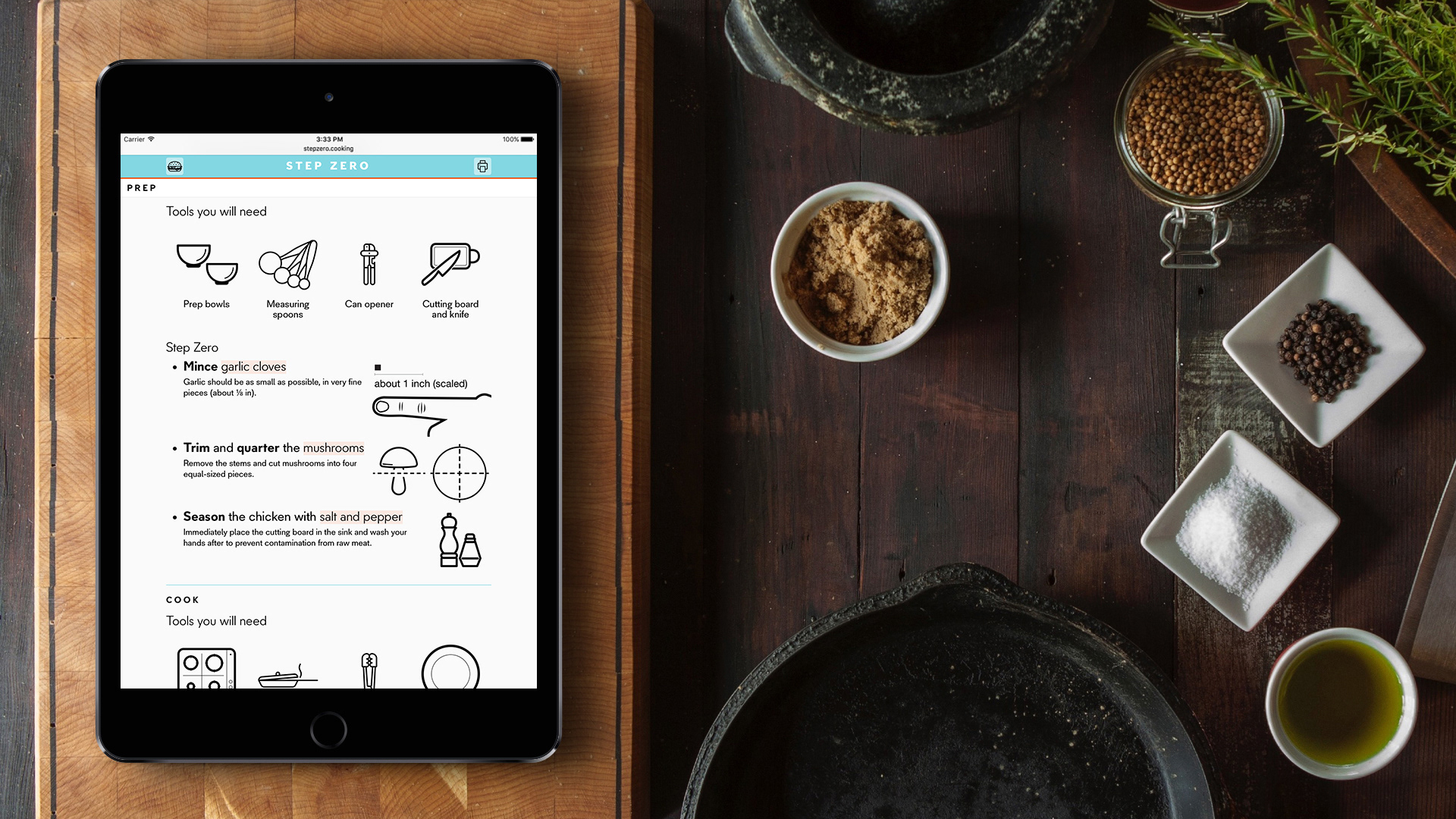 For my MFA thesis on interaction design for the School of Visual Arts, I made my focus on how people cook. Over the course of about a year, I went from a "slow hunch," as graduate chair Liz Danzico says, to a strong opinion on how to improve the behavior of people in the kitchen.
Ultimately, the user I settled on was the home chef, and my goal was to attack what I saw as a problem with traditional recipes. My project redesigned these recipes with a focus on making prep, equipment, and actions clear.
The concept is a web-based service that parses the elements of the original recipe and reorganizes them to be obvious and actionable. It pulls out the necessary tools, prep and actions, and writes a new "prep" step, which is missing from traditional recipes. A visual equipment list and new emphasis on the actions in the cooking steps to make recipes easier to follow. Working with existing recipes found on the web, Step Zero provides a consistent design for any home chef to work from, regardless of the original source.
For those less experienced in the kitchen, Step Zero establishes "mise en place," a French term which means "to put things in their place," making for straightforward cooking. For adept home cooks, the clear organization of Step Zero-designed recipe means they don't have to re-read or worry about hidden elements in their recipes.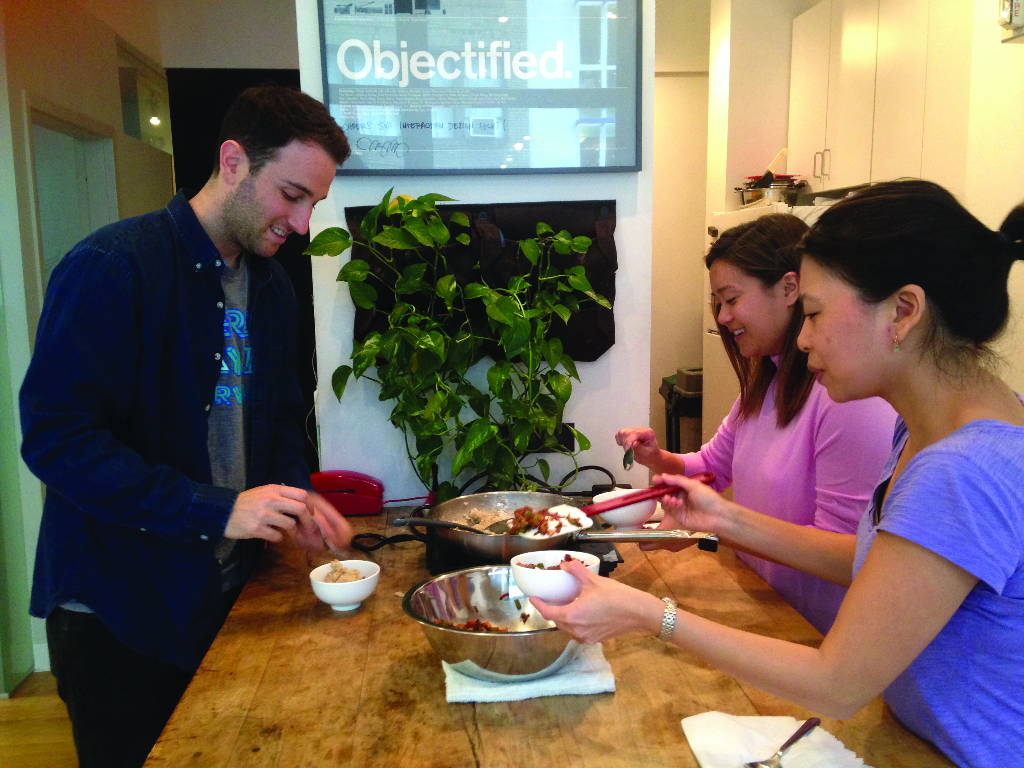 About Step Zero
In the
Interaction Design program
at SVA, the goal of thesis is to commit to a point of view about the role of interaction design in the world. It ends up taking over every aspect of a graduate student's life, where you look for both inspiration and problems in the world around him or her.
For me, after a broad consideration of different areas, I settled in on cooking and ultmiately the home cook's experience in the kitchen. (More information about the process can be found
in a journal
I kept while developing thesis.)
The Home Cook
From my research, I wanted to look deeply at the things that appeared to keep people out of the kitchen. My initial assumptions were that space was at a premium, so I looked at creating a limited set of tools that would make someone successful in the kitchen, and then tested those tools and a recipe with people to see if it still ensured a good outcome.

Shifting from Product to Interaction
After that experiment (and another where I played with a minimum viable space for cooking), I realized the problem was not in how many objects or how much space a person has to cook, it's the comprehension challenges that keep cooks from feeling confident in the kitchen.
Unknowingly, I had tackled those problems for testers before I put the tools in front of them: Instead of giving them a printout or a device with the recipe, I converted them by hand, making sure the recipe read consistently and was easy to follow.
Once I had that realization, I knew what my project had to be: a service to help make recipes consistent, regardless of source, to help ease the stress of trying something new in the kitchen.
Thesis Festival
Each student presented their project at a graduate thesis festival. There, we prepared a seven-minute presentation in addition to an area where we could demo the project itself to attendees of the festival. I kicked off the day as the first presentation.

The Process Behind Step Zero
While I could go on at length here about the project, it's most useful to see the entire process, which I collected
into a book
at the end of my thesis. There, it details more of the specific choices I made and thinking behind it.
See more
You can view the
thesis festival website
, which includes all of the other projects done by the class of 2016, or go to
my demo site
where you can see example recipes redone in the Step Zero format.